---
---
Latest News and Developments
Click here for the Latest information on our Laser Systems
Welcome to Laser Electronics Ltd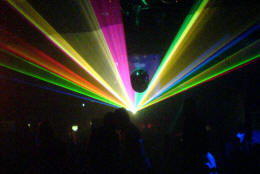 Laser Electronics Ltd was formed in 1992 and is a small High Technology Electronics company based in Skegness, Lincolnshire, England. We specialise in the design and manufacture of software and hardware for Laser Light Show entertainment, Lighting applications, Multimedia, Scientific, Medical, Research and Industrial applications. Over the past 22 years we have become a leader in the Laser Light Show, Research, Medical and Multimedia industries, we have the track record and necessary expertise to provide you (the client) with the innovation of high technology bespoke systems. All aspects of our systems are engineered to the highest specification, with all equipment built and tested at our premises here in the UK so that you can be assured of a quality UK product, tailored for your application designed, built and backed here with full technical support here in the UK.

We only use the highest specification components to manufacture reliable products that are created with originality and safety in mind.
We offer the highest level of technical support that is un-paralleled by any other Electronics Company, with telephone support provided on a 24-7 basis at no cost to our customers, free software updates and in most cases additional features added at no cost to you the requesting client.

Laser Electronics Ltd also offers a full Service and Repair facility for all your application needs. We have in-house facilities for the refurbishment of most makes of ion lasers, we repair and service most makes of DPSS and OPSSL lasers, our services also include replacement Brewster windows, cathodes, re-gassing, LBO, KTP, BBO, PPLN and the replacement where necessary of associated optical and electronic components within the laser systems being serviced. We have the expertise to take any Non Working Laser system and resurrect it back to original or better specification.
Laser Electronics Ltd can also offer repair services to other types of electronic equipment such as Audio equipment, Lighting equipment and Multimedia equipment (Video recording LCD and Plasma Screens) as well as High End Computer related systems.

The on-going development of new products and the ability to upgrade the systems we produce has guaranteed continuing success throughout the world. Prestigious installations in India, Greece, Spain, Ireland, Indonesia, Brazil, America and England (plus many others) have kept Laser Electronics Ltd at the forefront of the laser and multimedia industries. Our latest developments include new low cost high reliability Multi Colour laser systems that surpass those of our competitors. We have added new software versions for all of our software products and these are available free of charge to all our existing customers as well as downloadable demos of our software products, the addition of High Quality low cost Scanning systems and the completion of our new USB and Network laser hardware interfaces. To our range of products we have developed and added the worlds easiest to use lighting controller software (LEDMX) and free software for laser users to view ILDA format files directly on their computer.

Please browse our website to see how we can generate revenue for your business and keep you the customer at the forefront of the latest technology and lowest running costs.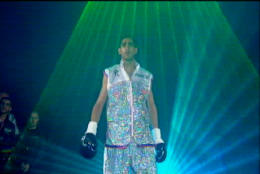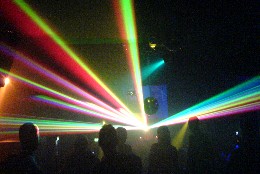 ---
---
Contact Information
Telephone

+44 (0) 1754 811137

FAX

+44 (0) 1754 811104

Postal address

Gunby Road, Orby, Skegness, Lincolnshire, England PE245HT

Electronic mail

General Information: info@laserelectronicsltd.com
Customer Support: support@laserelectronicsltd.com
Webmaster: clive@laserelectronicsltd.co.uk